Post by ◢î╧î◣ on Oct 17, 2020 14:57:39 GMT -5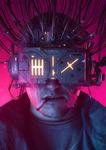 So, after a lot of assessment, reviewing analytics, and discussion, we have decided to do a rework of the forum. The goals are to reduce clutter, make it a bit easier to navigate, and to assert a new way of regulating toxic elements. This is necessary for discussions to stay on topic, be placed in the relevant sections, and to create a more welcoming culture to all players regardless of spending habits. To accomplish this, we will be doing things like condensing and reorganizing sections, updating the
CoC (Code of Conduct)
, and more strictly upholding the
CoC
.
Until now we have allowed members to perpetuate a culture of slander and intolerance of paying players that has resulted in many of these people no longer participating. This will no longer be allowed in sections outside of Rants, and even in that section no personal hangar pics or direct personal attacks will be allowed. Rants is also the place to discuss and/or complain about War Robots game content and Pixonic business practices, not in threads of other sections. Lastly, people have been adamant about bypassing the language filter, using sexual slurs or innuendos, and purposely poking at the moderators for trying to adhere to the
CoC
. All of these things will be moderated with a no-tolerance policy. If you want to do whatever you want with no consequence or care of how it impacts people in the community, you can go spend your time in the Facebook pages.
Our reasonable expectations going forward:
- Stop intentionally trying to bypass the language filter.
- Stop discriminatory attacks based on gender, sexual preference, religion, ethnicity, disabilities or politics.
- Reserve negative discussion of p2w, game content, and Pixonic for the Rants section.
We want to thank everyone for the friendships, laughter, and productive contributions. Please help us continue to make this a place of great benefit to the War Robots Community.
Respectfully,
The Moderators
Brovo! Well done.